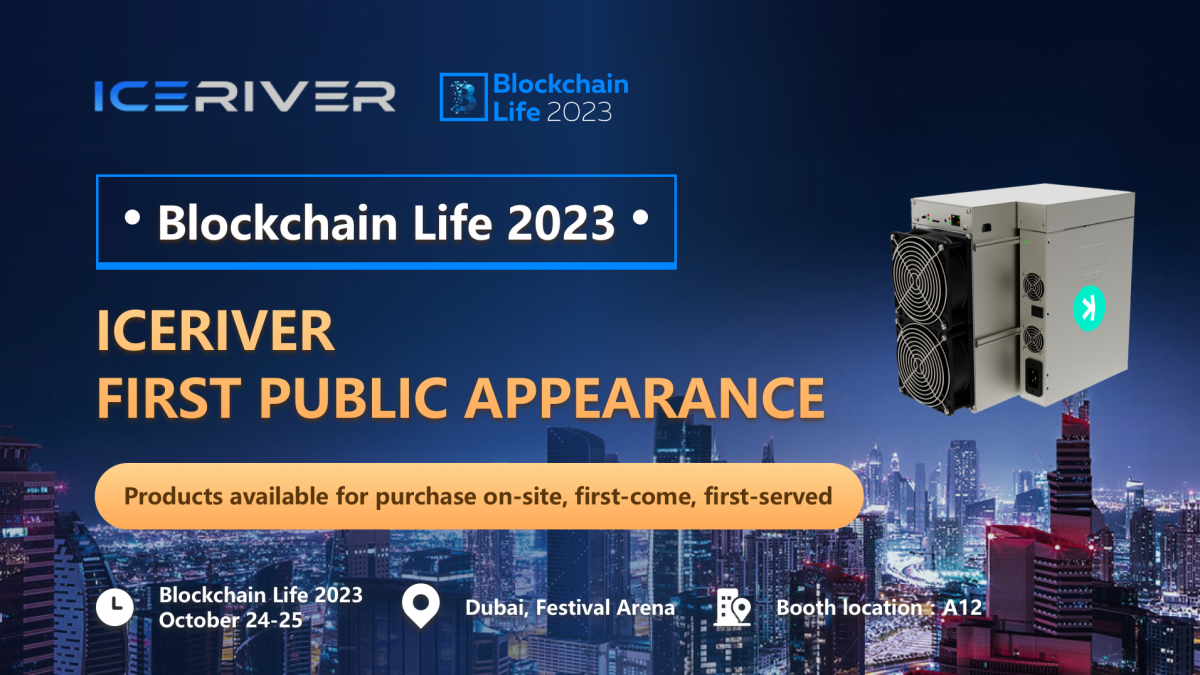 ICERIVER Attends Blockchain Life 2023 Dubai: The Gathering Point for Crypto Whales
ICERIVER will join influential figures from around the world, including key industry participants, government representatives, funds, investors, promising startups, and more, in Dubai from October 24th to 25th for the 11th International Blockchain Life Forum. This marks ICERIVER's debut on the global stage and presents a valuable opportunity for us to collaborate with influential personalities, industry leaders, and innovators from the global blockchain community in shaping the future of cryptocurrency.
The 11th Blockchain Life is a global forum dedicated to blockchain, digital assets, and cryptocurrency mining. It is expected to bring together over 7,000 attendees from more than 120 countries, making it one of the top three events in the digital asset industry worldwide since its inception in 2017.
This event stands as one of the world's largest and most significant blockchain and cryptocurrency forums. Referred to as the "Crypto Whales Meeting Point," it gathers cryptocurrency whales from around the world and some of the most innovative minds in the blockchain industry, providing an ideal space for networking, exchanging insider information, and sharing innovative ideas.
The event primarily focuses on exploring the latest trends and opportunities in the blockchain field and features notable speakers and exhibitors. Attendees can look forward to information-rich sessions hosted by leaders in the crypto industry, unveiling insights into upcoming bull market trends and other compelling topics. More than 80 speakers will share their analyses and groundbreaking ideas.
With participation from over 100 leading companies, a judging panel led by top-tier funds, startup showcases within the conference hall, one of the most significant independent awards—the 2023 Blockchain Life Award, rapid networking in the fast-paced networking area, and various other forms of new connections, these are all compelling reasons that have drawn us to participate.
We will be showcasing our products at the event and providing on-site machine sales and services. Please note that quantities are limited and will be offered on a first-come, first-served basis. We are eagerly looking forward to meeting you at the event and engaging in discussions about the latest trends and opportunities in the blockchain field. Exciting surprises await you as well!